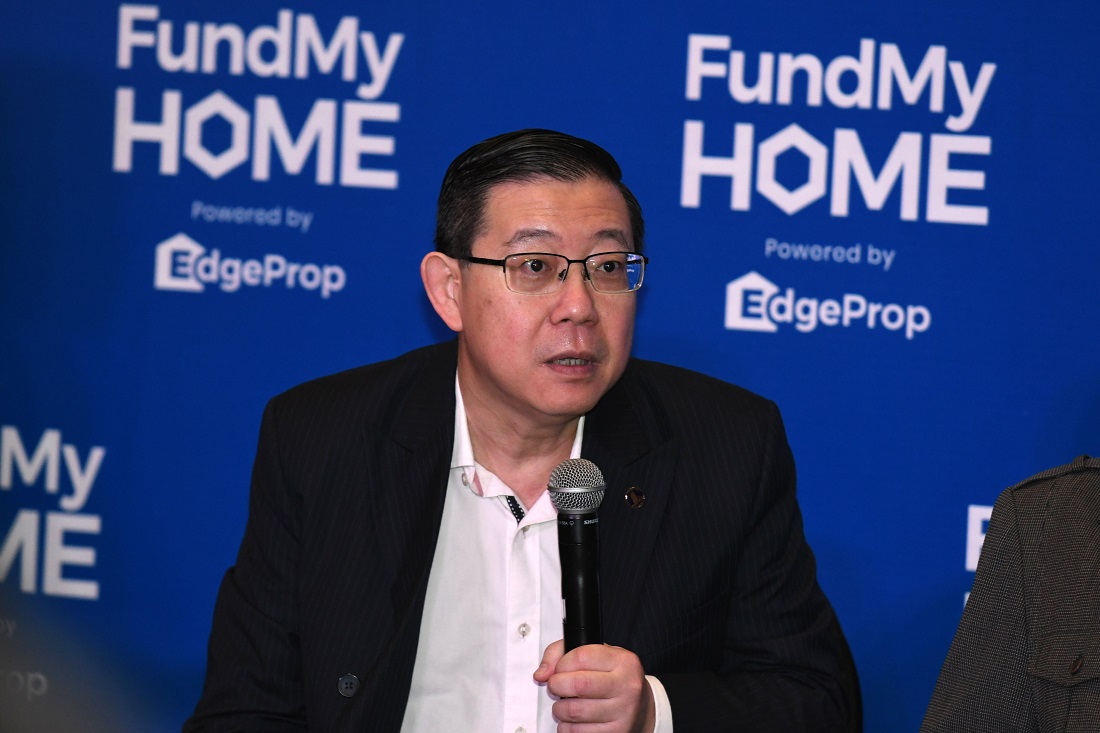 KUALA LUMPUR (Nov 12): Finance Minister Lim Guan Eng today explained that the new homesownership platform initiative provides Malaysians with another option towards owning a home.
"This is another alternative and we want to give people the choice — it is up to them to choose and at the same time we also want to ensure that the options are wider…" said Lim during a radio show with the BFM station this morning.
"Obviously, the prime minister has met those who suggested this additional alternative to financing the purchase of homes for those who may have difficulty in getting access to loans from banks and financial institutions."
Lim also said that Prime Minister Tun Dr Mahathir Mohamad has always stressed the need to be business-friendly "then only can we be opened for business".
"At the same time he is also very interested in innovative initiatives, approaches towards resolving some problem and issues."
Lim also touched on the timing of the launch of the FundMyHome which was attended by the prime minister, which came two days after the presentation of Budget 2019 saying that: "I think the prime minister was cutting it very fine because he was going from one programme to the next programme; he was paddling all his functions as much as possible."
source : EdgeProp